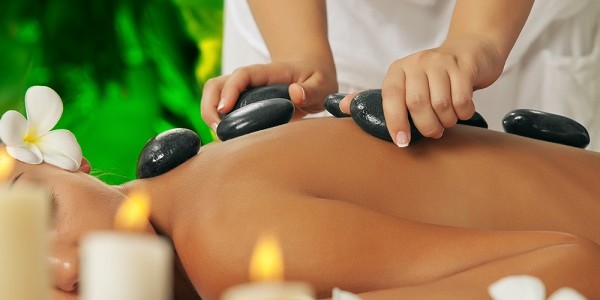 Popular Types of Massages
Having a good massage is a great way to relax and rejuvenate your body and feel a sense of calm. Modern studies have shown that massage also works successfully for treating a range of disorders, including anxiety, back pain, constipation and high blood pressure. Today, massage is practiced everywhere, from exotic luxury resorts, to hospital rehabilitation centers. However, to get the most from a massage, learning about the different types of massages will help you enjoy the maximum benefits of the chosen massage therapy.
Popular Types of Massages
1: Shiatsu Massage: A form of Japanese acupressure, Shiatsu massage is the technique of applying pressure on the acupressure or acupuncture points using fingers and thumbs to relieve pain and stress. Although the massage requires applying firm pressure on the points, people feel completely relaxed after the massage without any kind of soreness.
2: Thai Massage: One of the most energizing massage styles, Thai massage uses gentle pressure on particular points to align the energies of the body. In this type of massage, the therapist moves and stretches the body of the client into a series of yoga like positions. During the massage session, the massage therapist often pulls the clients ears, toes, and finger and can also sometimes walk on the back of the client or crack his knuckles. A Thai massage usually lasts for about one to two hours and is highly beneficial in improving flexibility and reducing stress.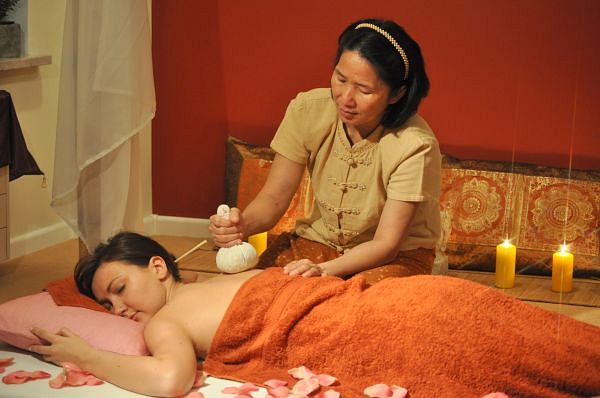 3: Tantra Massage: This type of massage combines traditional massage techniques with sexual energy. This massage is primarily done to awaken the seven chakras (energy centers) that are located along the spine. When a tantra massage is done, the blocked energy stored within these chakras is aligned by the masseuse to be release and flow freely throughout the rest of the body. Benefits of tantra massage include creating sexual arousal, improving breathing technique and relaxing mind and body.
4: Reflexology: This type of massage form of foot massage that requires the therapist to apply pressure to those points of feet that were connected to particular organs of the body. Stimulating particular areas of feet using fingers and thumbs not helps relieve foot pain and promote feeling of relaxation, but also helps improve overall well being. Reflexology can also be done on the reflex points of your ears and hands and proves to be a great option for those who are unable to have a full body massage. In addition, people who are required to stand on their feet all day and experience tired achy feet can also enjoy great benefits with this type of massage.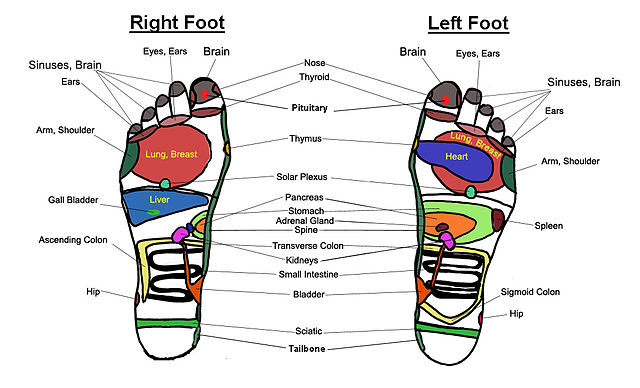 5: Hot Stone Massage: Usually combined with Swedish massage, hot stone massage therapy involves massaging smooth stones with warm oil all over the body. The heated stones are placed slightly over 100 degrees on should and back muscles. The therapist sometimes applies light pressure to the stones help enhance their effect of the massage. A hot stone massage is a great option for all those people suffering from insomnia. Having this massage not only helps increase circulation, but also helps melt tension from tight muscles and promote relaxation.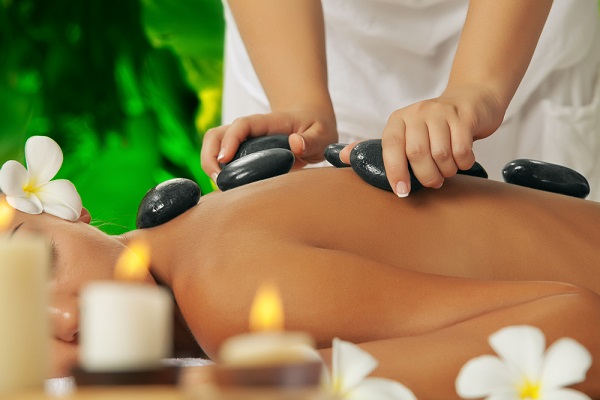 The therapeutic benefits of massage provide great physical and emotional benefits. Opting for this alternative healing technique is a great way to improve overall well being and stay happy and healthy in the long run.