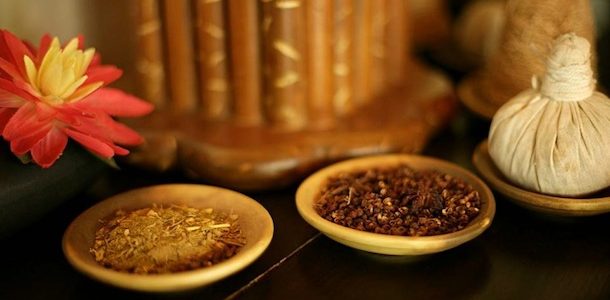 Footloose and fancy-free at Kampo Reflexology in Central, Hong Kong
There's a new reflexology joint in town, competitive enough in its pricing to rival the likes of Happy Foot, but does it match its competitors for quality? Sassy was keen to find out.
Kampo Reflexology is conveniently located on Stanley Street, Central within a quiet commercial building, allowing plenty of peace and quiet on arrival and departure. Within the salon, they also strive to maintain a calm atmosphere (I was ticked off when I arrived with a booming 'hello!').
Kampo Reflexology can accommodate a small group of people, and features two private rooms for body massages. The venue feels spacious, while the low warm lighting instantly emanates a feeling of relaxation and calm. The decor is simple yet tasteful and I was particularly intrigued by the Chinese wall mural that stretches across the length of the room.
The menu features many of the bespoke treatments you'd expect, but with a few unique additions such as cupping, scrapping (I didn't ask…) and a foot steam, which I sampled on my visit.
Submerging my feet into a wooden barrel filled with steam, which helps to detox and boost blood circulation, I was given a remote control to tailor the heat. The sensation was very pleasant, however it was difficult to get a consistent temperature and I got tired of having to adjust frequently.
The bespoke foot massage, was however one of the best I've had in Hong Kong. The therapist ensured the pressure was to my liking and with a heated herbal pillow resting on my shoulders, I was able to relax fully. As expected, she massaged my feet and legs thoroughly from top to toe, paying special attention to my ankle joints, which I appreciated as mine click constantly. I wasn't offered a five minute massage on my shoulders which I usually like, but the herbal pillow was equally therapeutic. 
The therapists at Kampo Reflexology go to great lengths to ensure you are well looked after and treated properly; checking in during your treatment, topping up your tea cup with plenty of Chinese tea and from what I observed of other customers, really putting their back into it when necessary if you're particularly stiff.
English is not widely spoken, however there is a handy reflexology guide at every chair to help explain your aches and pains. The guides are all they offer in terms of reading materials, so if you are looking forward to digging into a juicy gossip mag, you'll need to remember to bring one. 
Overall, Kampo Reflexology is a great place to find a little sanctuary within Hong Kong and enjoy high quality reflexology that isn't going to break the bank. I welcomed the strict 'no talking' rule, however it may put off those who are looking for a girly chat over a footie. A 50 minute foot massage will set you back $198, and body massage is $268, while manicures and pedicures cost $160 and $280 respectively.