10 Ultimate Things to Do in Hong Kong
One of the enduring legacies of British occupation is the widespread availability of high tea in Hong Kong. Most of the city's best restaurants and hotels offer afternoon tea service daily, but the quintessential spot is in the lobby of The Peninsula, where you'll see a queue forming before 2 p.m., when tea service begins ($81 for two people). Another popular spot is the lobby of the InterContinental, where floor-to-ceiling glass walls afford wonderful views of Hong Kong Island. It's best to do some research beforehand, as high tea in Hong Kong ranges from very traditional (exactly what you'd find in London) to completely contemporary.
From high-end hotel bars to underground speakeasies, Hong Kong's cocktail culture ranks among the best in the world. For drinks that impress, go see the bartenders at Quinary, where cocktails are crafted with liquid nitrogen and other fancy instruments. For an exclusive feeling, try to locate 001, hidden behind an unmarked door, as is Ping Pong 129. Aberdeen Street Social is the place for balanced, garden-fresh cocktails made with herbs grown onsite, while Duddell's serves a mix of traditional and innovative tipples on its very chic outdoor patio.
Enjoy Michelin-starred cuisine
You don't need to spend a lot of money to eat well in Hong Kong, but if you're looking for some of the finest meals in the world, you'll find them in the city's 58 restaurants that have been awarded Michelin stars—and even those are cheaper than restaurants of similar quality in other cities. Bo Innovation (molecular gastronomy), L'Atelier de Joël Robuchon (haute French), and Lung King Heen (arguably the best Cantonese restaurant in Hong Kong), rank among the city's finest restaurants.
Depending on the time of year, average temperatures range from 60–90 degrees, ideal conditions for enjoying wine, beer, and cocktails outside, as long as it's not raining. Accordingly, Hong Kong has a bevy of rooftop bars to choose from. Sevva, Sugar, and Armani/Privé are all popular options, but the best rooftop bar is the one that can be tough to get into: The China Club. As an exclusive establishment, it requires that you come with one of its members to gain entry, so if you have any local connections, use them—it's worth it.
Hong Kong used to have a bad reputation for being all commerce and no culture, but that stereotype has outlived its usefulness. Today the city hosts an Art Basel show every spring, art is an increasingly important element of hotels and restaurants, and the gallery scene is thriving. The city is home to big names in the art world like Gagosian and White Cube, while up-and-coming areas like Chai Wan, Sai Ying Pun, and Aberdeen are where local artists and galleries are setting up shop. Duddell's, meanwhile, has an art gallery outside its main dining room, and Bibo is a work of art in and of itself. For a look at historical Chinese works, go to the Hong Kong Museum of Art, which houses more than 15,000 objects.
Less than an hour from the city center, you'll find some of the world's most gorgeous beaches, which can be reached by taxi, boat, or public transportation. Unlike many beach destinations, Hong Kong is home to many different types of beaches, so there really is something for everyone, from surfers to families to party animals. Shek O is undoubtedly one of the most popular options, along with stretches of sand in Stanley and surrounding Repulse Bay. For a more secluded experience, head to pristine Tai Long Wan on the eastern coast of Sai Kung Peninsula, considered to be one of the most beautiful places in all of Hong Kong.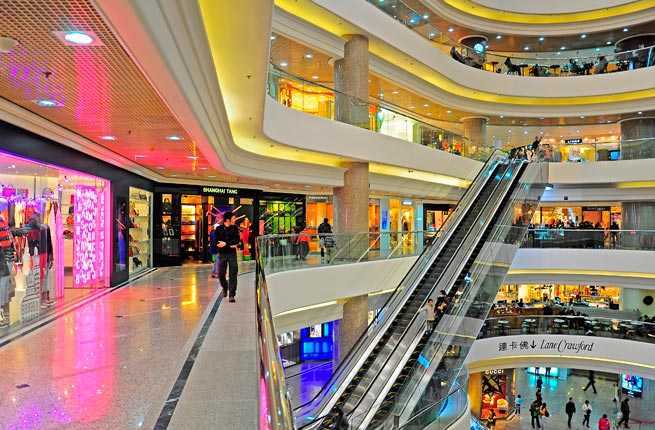 There's a reason mainland Chinese cross the border to visit Hong Kong, and it's all about shopping. From the high-end designer stores crowding lower Kowloon and Central to the mazelike malls of Causeway Bay to the seedy environs of Chungking Mansions on Nathan Road, shopping is an important part of Hong Kong's heartbeat. For one-stop shopping, make your way to Times Square, a gargantuan, twelve-story mall where stores are organized thematically. If time permits, a visit to one of Hong Kong's tailors is worth it to buy a garment that's customized for you.
Have breakfast at a dai pai dong
Once ubiquitous in Hong Kong, the humble dai pai dong (literally, "restaurant with a big license plate," though understood to refer specifically to open-air stalls serving cooked food) has almost disappeared today, with only a couple dozen remaining. You can eat at a dai pai dong for any meal, but its most iconic dishes are typically served for breakfast. Be sure to order congee, milk tea, and Hong Kong–style French toast, which will be the best kind you've ever tasted.
Explore the outer islands
Hong Kong is more than a city—it's an entire region, a Special Administrative Region (SAR) if you want to get technical about it. The SAR is home to 260 islands, each one offering something different to those who choose to venture off the beaten path. Peng Chau and Cheung Chau, both located between Hong Kong Island and Lamma Island, are popular options, and they and many other islands can be reached by ferry from the city center. One of the highlights of visiting these smaller islands is dining in fishing villages, where you can select your meal from the catch of the day. Because the islands are so different, be sure to do your research rather than pick one at random off the map.
Due to the city's fast pace and endless energy, Hong Kongers know it's important to take time to relax, which might help to explain the incredible spas you'll find here. You'll see many sensualtantric massage shops throughout the city—it's perfectly normal here to take twenty minutes out of your day to get a foot massage—but the best experiences await in high-end spas located in hotels, which are among the finest in the world. Standouts include The Oriental Spa at The Landmark Mandarin Oriental, where you can get a Bastien Gonzalez pedicure, and The Peninsula Spa, where serene relaxation rooms overlook Victoria Harbour.